Our national seminar tour bio's of guest speakers.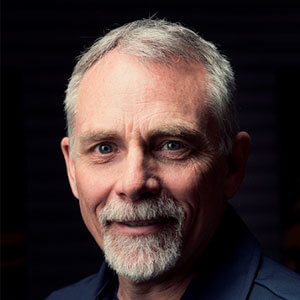 Richard Dubé
Siebel Institute of Technology, Director of Online Education
Richard Dubé is a French Canadian residing in the US since 1993. Richard has been involved in the Brewing industry for 40years. He has a B.Sc. in Microbiology- Biochemistry, and earned an Associate Diploma from the Institute of Brewing, London, England (IOB then, IBD now).
Richard first worked with Molson Breweries in Quality Control and Research. Then he occupied various positions in all Production departments while with Labatt's/Budweiser. Richard relocated to the US when offered the responsibilities of Product Development and Quality Control in several contract brewing sites under Boston Beer Company.
Two years after working at bringing the BBC culture to the newly acquired Sam Adams Brewery in Cincinnati, Richard partially retired from brewing in 2000. He completed his Master in Art of Teaching and taught high school science for the next ten years. During that time, Richard kept in touch with the industry as an adjunct teacher at the Siebel Institute of Technology in Chicago.
In 2011, Richard actively returned to the brewing industry first as Brewmaster, then Vice-President Brewing and Quality for Christian Moerlein Brewing Company. Since 2014, Richard is the Siebel Director of Online Education, but also the proud co-founder and Brewmaster of Braxton Brewing Company in Covington, KY.
---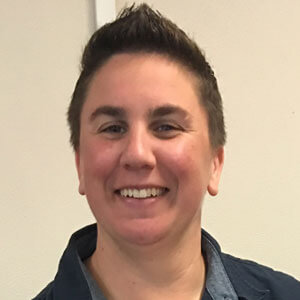 Rachelle Rochecouste
Ellerslie Hop Estate
In 2015 Rachelle initially joined Ellerslie's associate company ( Progressive Group) in a Technical Sales role, Rachelle's full potential shone through from an early stage and it wasn't long before she saw the growth of the brewing sector as a fun and dynamic industry to be a part of and transferred across initially in a sales role.
In 2017 Rachelle was promoted to Sales Manager across both Ellerslie Hop Estate and The Progressive Group to drive the expansion of both companies. Coinciding with the $10.5 million dollar re-build of our state of the art hop processing facility, Ellerslie has also opened a branch in Fremantle, commenced storage and distribution in Adelaide and Sydney and will shortly be opening a branch in South East Queensland.
To say that Rachelle is a busy girl with a passion for everything brewing would be an understatement.
---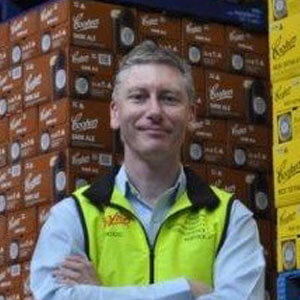 Dr Doug Stewart
Malting Manager, Coopers Brewery
Dr Doug Stewart graduated from the University of Sydney with a degree in Agricultural Science and was awarded the Sydney University Medal. He went on to complete a PhD at the same institution, receiving the Queen's Trust Award at the completion of his doctorate.
Doug completed post-doctoral studies at Michigan State University and the University of Adelaide involved with starch metabolism and the impact of malt quality on beer filtration, respectively. He was awarded the Institute of Brewing Centenary Scholarship in 1999 to study at Brewing Research International, Nutfield, Surrey.
Dr Stewart joined Coopers original maltings, Adelaide Malting Company, in 2000 as Quality Manager. The business transitioned to Joe White Maltings, where Doug progressed to General Manager Technical, undertaking a range of duties over 15 years, including production, research and responsibility for the technical aspects of the maltings.
Doug moved to Coopers Brewery in 2014 as Quality Manager, and recently transitioned into the position of Maltings Manager upon the completion of the Coopers Brewery $M65 maltings project. He is responsible for all aspects of procurement, operations and sales and marketing.
Dr Stewart was made Fellow of the Institute of Brewing and Distilling in 2015.
---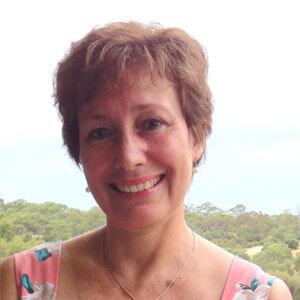 Dr Eveline Bartowsky
Applied Microbiologist, Lallemand
Dr Eveline Bartowsky is Applied Microbiologist at Lallemand Australia. Currently, Eveline oversees all of the applied research projects with Universities and winemaking trials in Australia and New Zealand. She provides technical microbiological support for fermented beverages – wine, cider and beer, as well as for other products, such as kombucha, mead … . Eveline is part of the Lallemand global R&D team.
Previously, Eveline was at The Australian Wine Research Institute as a Senior Research Microbiologist leading the wine bacterial research team and Manager of the AWRI Wine Microorganism Culture Collection. She has over 25 years' experience in wine microbiology with research interests focused on wine bacteria and malolactic fermentation.
Eveline completed a Science degree, majoring in Microbiology at The University of Adelaide, and then a PhD on cholera. She has extensive microbiology experience – Eveline worked overseas in Sweden and USA on penicillin resistant bacteria, and even worked briefly (1.5 years) in entomology investigating biological control of moths in stored dried fruit products.
Eveline is an Editor on three international microbiology journals: the Australian Journal of Grape and Wine Research, the American Journal of Enology and Viticulture, and the Annals of Microbiology.
---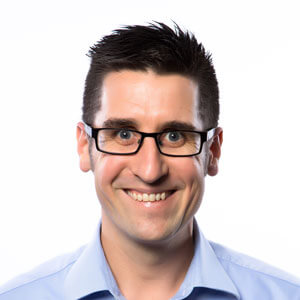 Jason Amos
Commercial Director, Lallemand Australia
Lallemand Australia represent the Oenology, Brewing & Animal Nutrition specialty divisions of Lallemand Inc.
We provide applied fermentation technical support, and commercialisation of its R&D for the application of its yeast and bacteria to the wine, cider, brewing, and animal nutrition industries throughout Australia, New Zealand and South East Asia.
---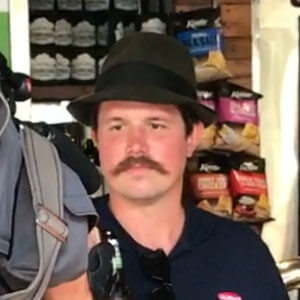 Daniel McCulloch – VB
Technical Manager, Lallemand Brewing
Daniel took great interest in quality and microbiology while working at Young Henry's brewery in Sydney where he worked both in Brewing and Distilling. He soon became Head of Quality for Young Henry's and during his years with the company setup QA and QC that many breweries see as the standard for Craft/Medium sized operations.
Daniel has studied at Siebel Institute of technology joint with white labs in San Diego and at VLB in Berlin focusing on Quality and Brewing Microbiology.
Currently employed as Technical Manager – Asia Pacific for Lallemand Brewing Daniel gets to troubleshoot with, and support hundreds of breweries in the region where he is in his element sharing his knowledge, experience, giving presentations and in-brewery training.
Dan sits on the IBA Quality Committee for the Independent Brewers Association, is Treasurer & Technical Officer – (BIRA) Brewing Inter-laboratory Reference Analyses and is contributing to the TAFE certificate III in Microbrewing course content delivered through TAFE NSW Ultimo Campus where he dons the black lab coat as a part time teacher of the course.